You know what time it is! It's my five favorite things I've seen this month on the internet. It's been a crazy month and March is going to be crazier! ATL, NYC I'm looking at you! I've never been to Atlanta so this is going to be an adventure! Any suggestions?
Favorite How to Make Stuff Video: The Dinner Bell, featuring High Maintenance
I love how Vice Munchies has convinced me that

Julia Ziegler-Haynes is better than Martha Stewart. I'm making bagels for the next Apartment 7 brunch BTW.
Favorite YouTube Channel/App: Chefs Feed
It's a great app and it is home of the Chefs Read Bad Reviews. It's a great app because it features where chefs eat, legit chefs. I'm heading to Atlanta next week and this app will be handy as well as entertaining.
Because it says Taking Back Sundae. I can't. Too good. I wish I lived closer.
FAVORITE THING ON THE INTERNET EVER!
A robot that feeds you tomatoes while you run!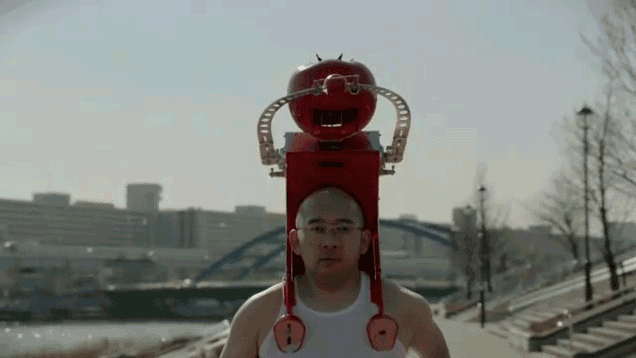 SnackChat of the Month
You maybe thinking, Garfield sends you SnapChats? Yes. Cheers Garfield, I mean Stew!